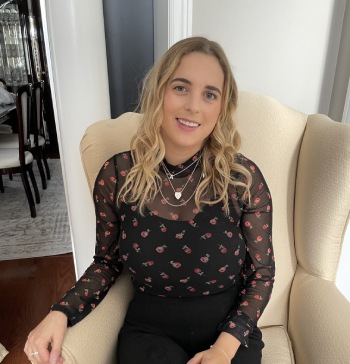 Welcome to my Bookings Page
The Employability Coach at Yorkville University is Amanda Lecce. Each student Amanda works with receives her undivided attention as she seeks to establish and build long lasting relationships. She takes pride in delivering exceptional client service by adapting to each student's preferred learning style, increasing their self-confidence, and ultimately assisting them in finding employment in their field of study.
With a track record of working in the non-profit and education management sectors, Amanda is an experienced job coach. She has expertise in resume screening, relationship building, facilitation, and mock interviews. Dedicated community and social services specialist with a Seneca College background in Child & Youth Care. Amanda has a passion for playing video games and loves to spend time with her family and friends.