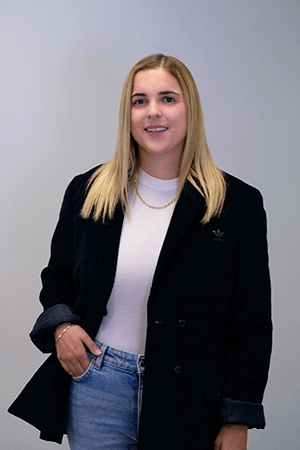 Welcome to my Bookings Page
Hello! My name is Amanda, and I am the Employability Coach at Yorkville University. My role is to support current undergraduate students and recent alumni with a range of career related services, including resume/cover letter preparations, navigating the Canadian labor market, researching job opportunities, preparing for interviews, and understanding employment rights and responsibilities.
With each student I support, I strive to adapt to their unique preferred learning style, increasing their self-confidence, and ultimately assisting them in finding employment related to their field of study. I am passionate about delivering exceptional client service, and building and maintaining long lasting meaningful relationships with each student.
I am a committed community services professional with a background in Child & Youth from Seneca College. I have extensive experience as a career coach from my prior work in the non-profit and education management sectors. My areas of expertise include resume coaching, relationship building, workshop facilitation, and mock interviews. When I'm not working, I enjoy spending time with family and friends, playing video games, and watching reality television!